Oracle Group Insurance Brokers | Western Australia
- Business cover giving you peace of mind.

We are experts in protecting businesses. Browse our most in demand products.
We make it easy. Select from our bespoke industry-specific insurance.
About Oracle Group Insurance Broker WA
Oracle Group Insurance Broker Western Australia comprises an experienced team of insurance brokers who have been eliminating, mitigating, and insuring the risk for businesses for over 40 years.
We provide business insurance for all types of organisations across the state of WA. From commercial vehicle insurance and workers compensation to management and public liability insurance.
We offer tailored business insurance for specific industries from craft breweries to construction and trades, working with you to provide insurance and risk protection to suit your situation.
Our skilled team work with you to understand your unique business requirements, and as always we are guided by our principle:
"in your best interests, always".
Whatever your industry, Oracle Group Insurance brokerage can work with you to assess your risks & liabilities, and protect your assets.
Advising on the best business insurance policies to suit your unique situation.
As a business owner, you have a lot invested in your business, so it pays to give it the best protection available.
So you can get back to doing what you enjoy – knowing you are protected.
These are the major commercial insurances every business should consider:
Oracle Group Insurance Broker Western Australia can provide tailored business insurance for specific industries:
We also offer commercial insurance packages based around Liability, People, Profits, and Property & Assets; plus Information Technology Combined Professional Indemnity & Public Liability.
Get in touch now
To contact our WA insurance brokers please call
08 6454 0911 or email us at OGWA@oraclegroup.com.au
If your enquiry is about or relating to a claim, please phone us on 1300 429 709 or e-mail claims@oraclegroup.com.au
Please fill out the form below with your query and a team member will get back to you shortly; or give Oracle Group Insurance Brokers – Western Australia a call on 08 6454 0911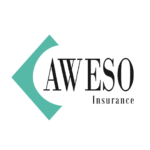 "They're very selective about which AR's they choose… The directors are all brokers themselves, run their own businesses and get it. Being part of the Steadfast cluster group helps. I also love the independence I have to run my own show. I can't speak highly enough of them."
Grant Mason, Aweso Insurance